The Naked Truth was a 2014 Cannes forum hosted by RPA that discussed the sometimes not-so-trusting relationship between agencies and clients.
To promote the forum we created a web video featuring clients and creatives bearing it all as they gave their take on the agency/client relationship.
We created a website that hosted the info discussed at the forum.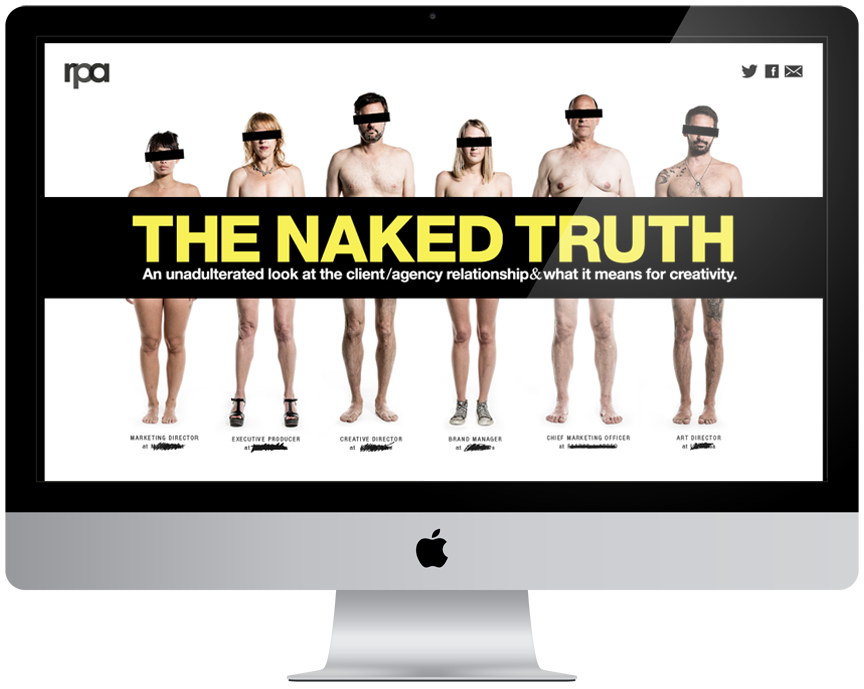 Tilt the pen to get naked.